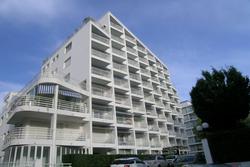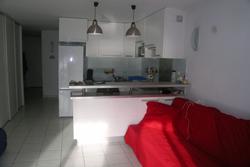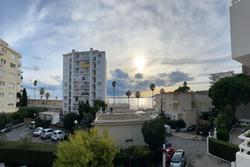 (Ref. 168V2970A)
Juan-Les-Pins - Sea side
Purchase apartment - 2 rooms of 33 m²
Nice studio in Juan le Pins, close to the beach and shops, it consists of an entrance, a sleeping area, shower room with wc, kitchen open to living room, terrace. Collective park...
243 000 €
(Sale apartment)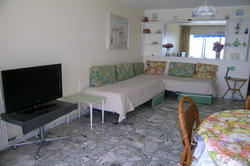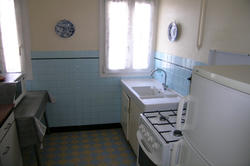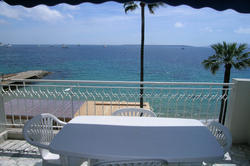 (Ref. 168V2433A)
Juan-Les-Pins - Sea side
Purchase apartment - 2 rooms of 42 m²
Ideally located on the promenade of the sun and enjoying a panoramic view of the sandy beaches and the sea, nice corner apartment with a terrace. It understands: entered with cupb...
410 000 €
(Sale apartment)
Achat, vente, location en appartement, maison ou villa au bord de mer de Juan les Pins
Station balnéaire de renommée sur la Côte d'Azur, Juan Les Pins offre de superbes plages de sable fin et propose une large palette de services et de loisirs dédiés aux estivants comme son Casino Eden jeux, son hôtellerie et ses restaurants ainsi que ses activités nautiques dont le port Gallice pouvant accueillir des unités jusqu'à 40 mètres. L'immobilier concernant la vente d'appartement au bord de mer est considéré comme le nec plus ultra et la spéculation y est toujours la hausse. Si vous souhaiter acheter un appartement vue mer, voir panoramique mer et accéder aux plages à pied, cette sélection sera votre meilleur choix.