Only one property matches your search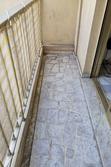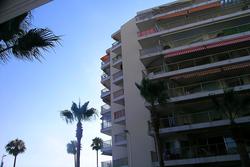 (Ref. 168V2005A)
Juan-Les-Pins - Downtown
Purchase apartment - 1 room of 20 m²
Full downtown area Courbet, at the foot of shops and sandy beaches, rented studio furniture (1 year lease) including: entrance, living room on balcony, fitted kitchen, bathroom wi...
118 000 €
(Sale apartment)
Only one property matches your search
Achat, vente, location en appartement, maison ou villa au centre-ville de Juan les Pins
Acheter un appartement dans le centre de Juan Les Pins, c'est faire le choix de la proximité immédiate des commerces, de l'activité balnéaires et nocturnes et des animations. Nos annonces immobilières comportent un choix étendu et représentatif du marché immobilier. Les appartements disposent souvent de balcon ou de terrasse et d'une bonne luminosité. Ils sont souvent le choix des investisseurs pour leur rendement locatif assuré et des primo accédant à la propriété grâce à leur tarifs attractifs (à l'exception des appartements front de mer). Pour ceux qui désirent un garage ou un parking et un ascenseur nous mentionnons systématiquement ces informations.