Only one property matches your search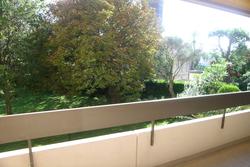 (Ref. 168V2765A)
JUAN LES PINS - Pinède
Purchase apartment - 3 rooms of 70 m²
Beautiful 3 rooms crossing in a luxury residence in the pine forest with pool and caretaker. It is composed of a stay on terrace with independent kitchen on terrace, 2 rooms on t...
635 000 €
(Sale apartment)
Only one property matches your search
Achat, vente, location en appartement, maison ou villa à la Pinède de Juan les Pins
Investir dans l'achat d'un appartement ou d'une maison (villa) autour de la célèbre Pinède de Juan Les Pins, c'est entrer dans l'histoire de la station. Emplacement exceptionnel, connu avant tout pour son festival international de Jazz (Jazz à Juan), ce quartier situé à l'entrée du Cap d'Antibes est celui qui incarne le mieux Juan les Pins et ses deux facettes, Authentique et Moderne. Le jour vous pourrez y flâner à l'ombre de ses pins parasols tout en y appréciant la douce brise marine qui s'invite l'après-midi avec les boulistes charismatiques des lieux. Vous y reviendrez à la nuit tombante pour le plaisir des sens et la dégustation d'une bouteille de rosée bien fraiche dégustée au contact du sable fin en admirant l'un des plus beaux panoramas du monde.