(Ref. 168V747M)
Juan-Les-Pins - La Colle - Badine
Purchase house - 4 bedrooms of 115 m²
745 000 €
(Sale house)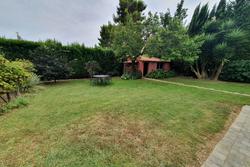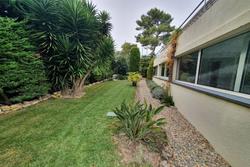 (Ref. 168V744M)
Juan-Les-Pins - Tramontane
Purchase house - 5 bedrooms of 241 m²
Ideally located in absolute calm and close to schools and the beaches of juan les pins, family house with 4 large bedrooms of over 20 m² and an office Living room with fireplace ...
990 000 €
(Sale house)
Achat, vente, location en appartement, maison ou villa à Juan les Pins
La ville de Juan Les Pins est renommée pour sa qualité de vie et ses activités variées : son festival international du Jazz (Jazz à Juan) et ses intenses activités nocturnes qui l'accompagne, ses musées (comme celui dédié à Picasso, la Chapelle Notre Dame de la Pinède, le musée Peynet et de la Marine etc.), son casino (L'Eden Casino), son parc d'attraction géant Antibes Land Marineland parmi les premiers d'Europe.
Nos annonces immobilières, vente ou location d'appartements et de maisons / villas, sont parmi les plus larges sur la ville et ses alentours immédiats. Notre agence immobilière, est le spécialiste de l'immobilier à Juan Les Pins. Nos négociateurs immobiliers expérimentés vous présenterons les appartements ou maisons à l'achat qui vous correspondent.